Every year CSO Insights surveys more than 1,800 sales
organizations, and every year the survey indicates that many sales and marketing organizations are operating in separate silos. Here are the 10 obstacles that stand in the way of sales and marketing alignment:

1. The CEO who does not insist on unified reporting on the company's sales pipeline. Why? Because most CEOs don't know that CRM technology offers pipeline visibility and marketing software offers a clear insight into the results of each marketing campaign. The best part is that the marketing software can be seamlessly integrated with CRM.

2. Salespeople who complain that the sales leads generated from marketing are useless. Why? Because their sales manager is unwilling or unable to diagnose the root of the problem. Many companies have cured this problem with simple solutions such as A) have marketing people spend a day in the field with salespeople, and B) have sales and marketing people spend one hour together to define the word "prospect."

3. Marketing people who believe that they know what's best for the sales force. Why? Because some marketing managers are proud of their analytical faculties. They trust their "instincts" and therefore believe that they know best how to fill the top of the funnel and why leads get dropped from the pipeline. The solution: Collaborate with sales and establish a shared responsibility model for pipeline dynamics.

4. Salespeople try to reduce complexity; marketing people tend to move in the opposite direction. Why? At the end of a series of engagements, salespeople want their prospects to say one word: yes. Marketing people want to find many different ways to presell prospects through a complex arrangement of stories and messages that resonate in the carefully targeted prospect's mind. The simple solution: Let your customers tell the story in person, online, through social media, on video, in virtual reality.

5. Sales and marketing can't agree on the barriers they face in the market. Why? In many instances the barriers are self-imposed. For example, in one large company, a strategic decision made at the top called for a bundling of solutions. Marketing launched a massive advertising campaign, salespeople received new playbooks and training, yet the campaign failed, since salespeople sold individual units that earned them higher commissions. The solution: Create a premortem analysis prior to large initiatives.

6. Both sales and marketing lose track of how customers buy. Why? Because sales managers cling to sales models that worked in the past, and marketing managers feed into the established (but obsolete) sales process. The solution: Align the sales process with the customer's buying process.

7. No clarity about the value proposition. Why? When you have few customers, it is hard to define what your customers value. When you have many customers, it can become more difficult, since each market segment values your solution differently. The solution: Ask your customers, "How are we doing?" Spending a day with customers leads to more clarity than spending a week studying market-research reports.

8. Inability to speak the same language. Why? Salespeople are concerned with closing deals; marketing managers are concerned with opening opportunities. Salespeople believe that a lead is a prospect who has a need, a budget, the authority to buy, and is willing to buy within a short time frame. Marketing believes that a lead is someone who is supposed to buy based on marketing research and demographic information.

9. Inability to agree on the best tactics and strategies to win in this economy. Why? Nobody can figure out where the economy is headed. Chief sales officers are preoccupied with getting better leads into the pipeline so they can drive up sales. Marketing managers get often sidetracked by shiny objects, such as new marketing software, building online communities, new advertising messages, analyzing the competition, creating a social-media strategy, etc. The solution: Create a monthly review system for the simple purpose of aligning priorities.

10. Sales and Marketing managers tend to forget their mission. Why? In the heat of the battle for higher sales and greater market share, we forget the noble purpose of our company. Peter Drucker once said, "The purpose of business is to create a customer." Without a customer we don't have a business. The solution to sales and marketing alignment is to remember who signs our paychecks: the customer. This is a good enough reason to take the initiative today, reach out to your counterpart, and align sales and marketing around your company's original mission and vision.

More solutions: Sam Reese, CEO of Miller Heiman on the subject of alignment. It's only five minutes, but these ideas could be worth five million.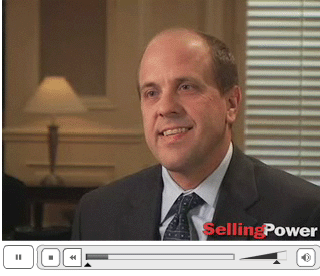 Question:
What ideas would you like to share from your extensive experience with sales and marketing alignment? Please contribute.
Click on comments
and share your thoughts now.
Please share your comment on this post.
Email this blog to a friend